Die Cutting and Hot Foil Stamping
Our production flow continues with the multi-featured technology machines which allow concurrent processing of cutting up to 100*140 cm, embossing and sorting, after hot foil stamping up to 70*100 cm and embossing applications.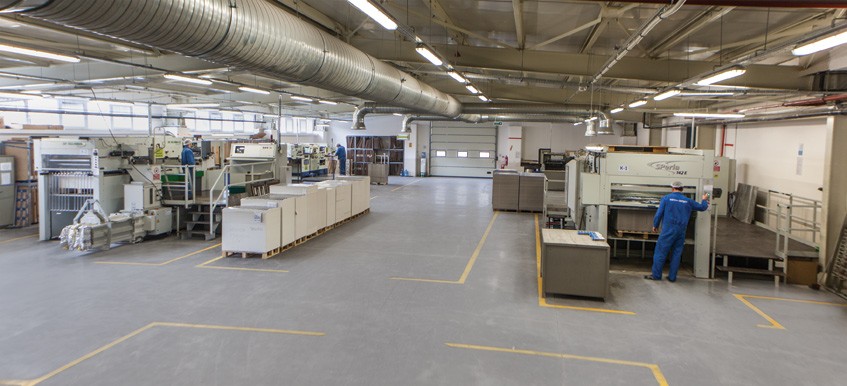 Folding, Gluing and Window Patching
Also we support window patching process where OPP or PVC materials are glued on packaging by cutting from the roll to sheet. The last step in our printing process is folding and gluing. Our hi-tech folding and gluing machines are capable of straight line, lock bottom, 4&6 corners, double wall, conic folding and hot melt applications which can be adjusted according to the type of the box. Our TURNPRO machine can pivot a blank at any angle from 0° to 90° in the running direction, making it possible to complex boxes in a single pass. Our machines also have glue detector and code printing options.




Sheeting - Warehouse and Shipping
The cardboard which is taken in various sizes and weights are cut in the latest technology sheeting machines according to the sizes and made ready for printing. Finally, the conditioned cardboard is taken to the printing section.